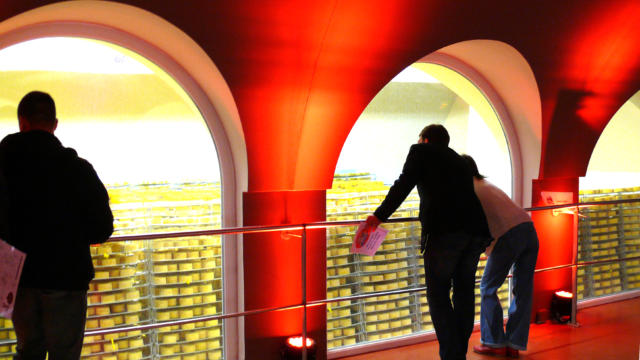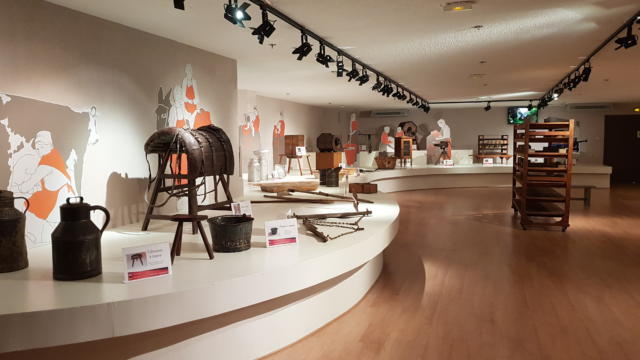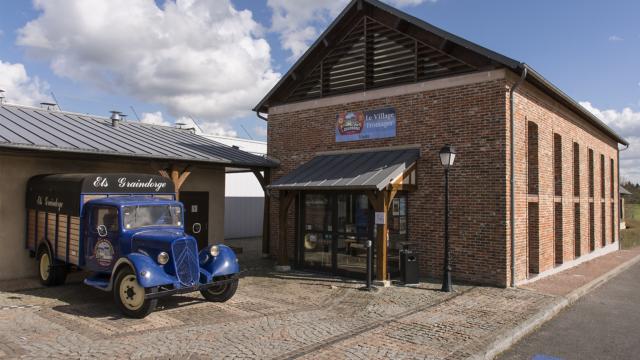 Discovering Normandy cheeses
Camembert, Livarot, Pont-l'Évêque… The terroir of Authentic Normandy is ideal for breeding Normande cattle and producing these famous cheeses. Raw milk, local collection, traditional know-how… What more could you ask for?
A discovery tour to learn about the entire production process
The Graindorge Cheese Village offers a unique tour concept: through a corridor of glass galleries, you can observe all the stages of cheesemaking, from the arrival of the milk at the cheese dairy to the packaging. Learn everything there is to know about cheesemaking with the help of films, information boards and games.
Tasting and the "cheese bar"
The dairy tour ends at the shop where you can taste the cheeses and choose some to take home. A free tasting of the four AOP (protected designation of origin) cheeses – Livarot, Pont-l'Évêque, Camembert de Normandie and Neufchâtel – is offered at the end of the tour. In July and August, a cheese bar is set up offering informal tastings of specially matured cheeses.
If France is famous for its cheeses, then Normandy is the jewel in its crown! The Graindorge Cheese Dairy in Livarot invites you to discover (or rediscover) the authentic taste of traditional Normandy cheeses. The methods might have evolved over the last century, but the original spirit and values remain the same.
The Cider Cellars Route
With more than 30 cideries and distilleries as well as 13 cheese dairies to visit, follow the Cider Cellars Route and discover the authenticity of our terroir! Savour the different flavours and aromas! Meet the producers as they share the secrets of their know-how! Take the time to see where local delicacies are made and sample the produce before stocking up at the on-site shops, markets or local grocery stores.
Enjoy!

Information
Fromagerie Graindorge

42 rue du Général Leclerc – Livarot
14140 Livarot Pays d'Auge
---