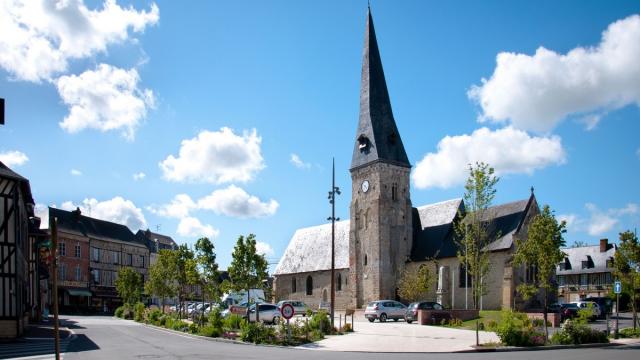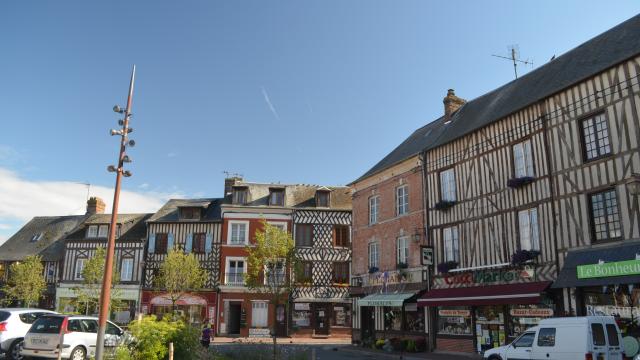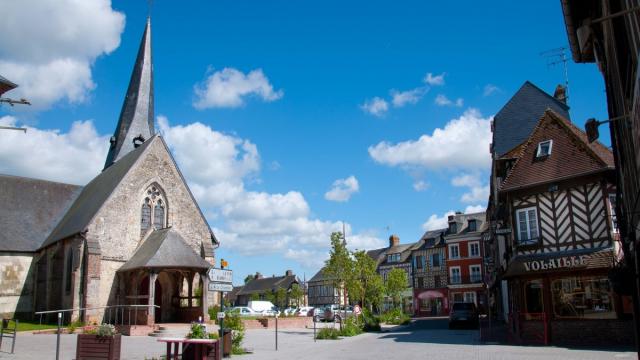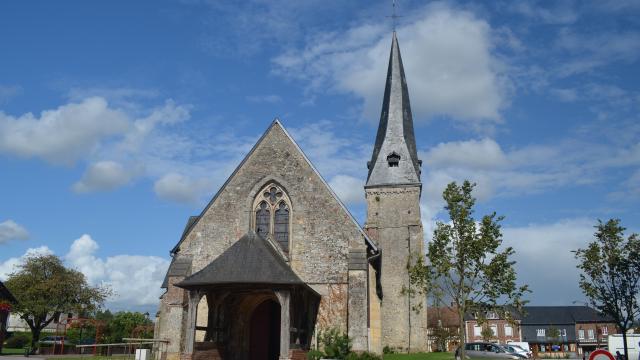 Best things to do in Moyaux
Moyaux and its surroundings
What to see in Moyaux ?
Moyaux and its surroundings
The Church of Saint-Germain and its leaning bell tower
No, you're not dreaming, the bell tower of the Church is twisted! In architecture, this is called a crooked spire. Was it built this way to withstand strong winds? Did the Norman carpenters make a mistake after drinking one too many ciders? Was the wood dry enough before it was used? No one knows for sure, but everyone has a theory!
The village of Moyaux and its typical Norman architecture
Around the village square and the church with its crooked spire, admire a beautiful collection of half-timbered houses very typical of Pays d'Auge architecture. Behind the church there is also a beautiful rectory. The little village of Moyaux with its bustling shops is truly charming.
Visit a cidery & distillery
See where cider and Calvados are produced in the apple orchards of the countryside around Moyaux. On the agenda: a walk in the orchards, learning about the different varieties of apples, an opportunity to see the stills, hearing all about the manufacturing processes, taking a tour of the maturation cellars and of course a tasting! See you at Les Bruyères Carré Cidery in Moyaux and La Ribaude d'Ouilly-du-Houley Distillery!
From Moyaux to Cerza Zoo by bike!
Moyaux is just down the road from Hermival-les-Vaux, meaning that this little village is only a stone's throw from the largest zoological gardens in Normandy. Cerza Zoo is within easy distance from Moyaux by bike! And as you're on a plateau, it's an easy ride all the way!
A 4-star campsite in Moyaux
Just outside Moyaux, in an idyllic countryside location surrounded by woods, stay at the Huttopia de Moyaux Campsite on an impressive 150-hectare Norman estate. A quiet and peaceful place to pitch your tent, caravan or campervan in the shade of the apple trees or with a view over the meadows. The campsite also offers rental accommodation in tents, gypsy caravans and comfortable chalets. Heated indoor swimming pool with paddling pool, outdoor swimming pool, children's activities, bike hire… Your holiday in Moyaux is shaping up to be a good one!
Tourist information in Moyaux
Si Lisieux est aujourd'hui connue dans le monde entier grâce à Sainte-Thérèse, sa fondation remonte à des temps bien plus anciens. Dès l'époque gallo-romaine, ses habitants s'appelaient les « Lexovii » devenus aujourd'hui les Lexoviens. Ville commerçante, disposants d'équipements culturels et sportifs modernes (médiathèque André Malraux, centre aquatique le Nautile, théâtre Lisieux Normandie, les cinémas, …), Lisieux est une ville où il fait bon vivre !
Lisieux Tourist information center

Tourist information
Lisieux Tourist information center
11 rue d'Alençon
14100 Lisieux
---