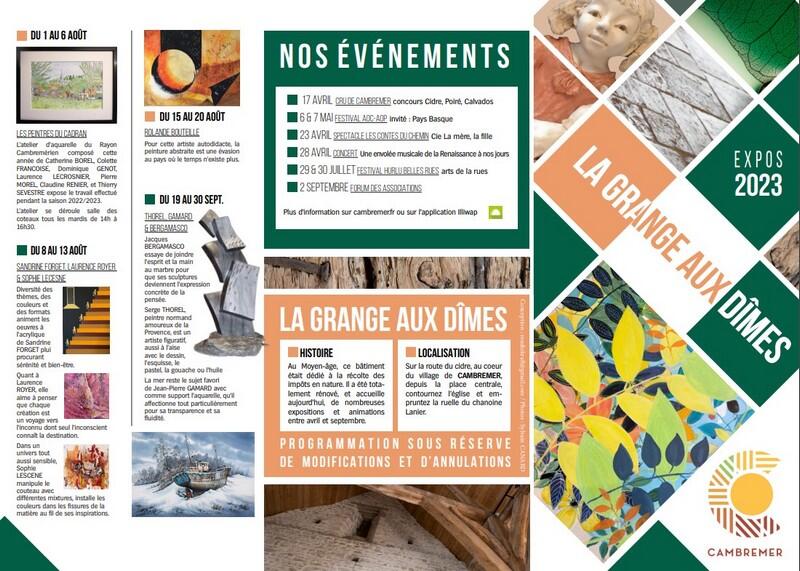 Exposition "MARGOT ET TAMAZH" à la Grange aux dîmes de Cambremer du 13 au 18 Juin 2023
Opening hours and services not guaranteed
From June 13 to 18,
Augeronnes artists, MARGOT AND TAMAZH invite you to a journey around color and plunge you into two distinct and intense universes.
Two modern and very personal ways of working and using color, one bright and clear, the other in overlays and transparencies. An invitation to reflection, to reverie around paintings that are part of a very contemporary movement.
An association, two conceptions which far from being antinomic speak and answer each other.
Opening hours and services not guaranteed
From

June 13, 2023




until

June 18, 2023
Tuesday

10:00 AM - 6:00 PM

Wednesday

10:00 AM - 6:00 PM

Thursday

10:00 AM - 6:00 PM

Friday

10:00 AM - 6:00 PM

Saturday

10:00 AM - 6:00 PM

Sunday

10:00 AM - 6:00 PM